Via the
Museum of London
and the website
Exploring 20th Century British History
, a photograph of the bomb damage from
10 January 1941
just in front of the Royal Exchange, as the bomb penetrated into the vast caverns of Bank Underground Station below. The damage was so extensive that the Royal Engineers were forced to build a bridge across it.
The bomb just narrowly missed both "The Old Lady of Threadneedle Street" (The Bank of England) and the opulent Royal Exchange, today (of course) full of upscale shops and eateries.
The area today: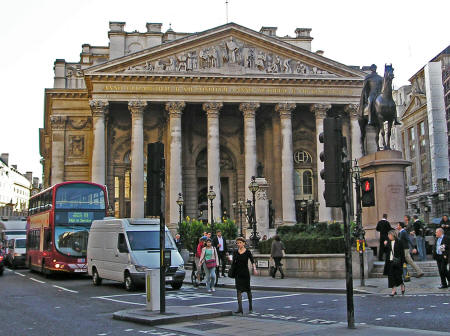 Found after the intitial post:
This Link
. Apparently 111 people were killed in the attack.